Aster thompsonii
The one and only Aster thompsonii.
En Hessenhof favorit som förökas i hundratals varje år.
Varför den är så bra? Stabil, snygg, superhärdig, blommar länge och så  den härligt lilablå blomfärgen!
Aster thompsonii
---
Lucifer
The crocosmias are and have been in full bloom for some time.
Most of them have got names like 'Hellfire', 'Emberglow', 'Fire Jumper' and other fire-related names.
This one is my favourite and it's called 'Lucifer'.
It's something in that name that attracts me, it makes me think about forbidden fruit.
'Lucifer' is one of the tallest crocosmias and grows to 120 cm high. It's also one of the most hardy of the crocosimas and therefor perfect for dutch as well as swedish climate!
Crocosmia 'Lucifer'
---
Lilium
This Lilium was left behind by a man from Slovenia who has worked here at de Hessenhof.
Now it's in full bloom and a joy for us everytime we go out on the patio to have coffeebreak!
Happy Saturday!
---
Like you've never seen it before..
We have alot of new Echinacea hybrides at work.
Echinaceas like you've never seen them before!
Echinacea purpurea 'Razmatazz'
Echinacea 'Hot Papaya"
---
This time un purpose
You've seen my accidential capture of a butterfly.
This weekend I saw them feasting on the Allium sphaerocephalon so I thought I might try to capture some on purpose.
Using a macro lens while taking photos of butterflies makes it so much more exciting - because you really have to get close to take a good picture. No cheating with a telescope lens!
Some pictures turned out more than great, if I may say so.
I think this last one is my favourite!
---
Surprising capture
I took this picture last week when I was walking around the motherplants to increase my photografiq plantencyclopedia.
When I made the adjustments to take the picture, there was no butterfly.
When I had taken the picture, there was a butterfly!
Echinacea 'Cleopatra' with butterfly surprise!
---
Limp like an echinacea
Today I feel more like this Echinacea, than like yesterdays busy bee.
A little limp and exhausted, but tomorrow is another day.
---
Busy bee
Right now I'm feeling like this bee, so many flowers to visit and so little time!
There are so many things I need to do and even more things that I really want to do.
I'm trying to do it all and I just keep whishing that the day had more than 24 hours..
---
Scabiosa
One of our bestselling
Scabiosa
is this one -
Scabiosa caucasica 'Stäfa'.

A rather lowgrowing variety with really big, blue-purple flowers. Yet another plant that is really nice to take a closer look out!
I hope that the sun is shining on you just as it's shining on me!


---
Kniphofia hirsuta
I love taking a closer look at plants and flower, IRL or through my macrolens.
There is so much to bee discovered in the some what secret world of plants.
This is the secret world of
Kniphofia hirsuta
---
Rhodoxis
This weekend I went, together with Sabine, to nursery Jaap Duijs.
You could say that he has a very narrow sortiment - only consisting of different Rhodoxis.
Rhodoxis is a non-hardy perennial which will give you a beautiful bloom that varies from white do deep cerise.
---
Chocolatechip seedlings
These are
Baptisia
'Chocolatechop' seedlings!
Baptisia
is a great perennial that I've newly discovered. With it's blue-grey foliage, upright and stabile habitus and a very rich bloom it's really a must-have in the garden.
And when it's comes to variety in colors there is nothing to complain about.
These are all seedlings from 'Chocolatechip', this way we get new breeds with new exciting colorcombinations.
---
Tequila Flame
I have no trouble understandning  where
Lupinus
'Tequila Flame' got it's name from..
---
Photogenic
Saturdayevning I took a trip in the nursery to take pictures of some plants. I got accompanied by Heike.
As I took some photos she sat next to me to see what I was doing, giving my leg or hand a lick when she thought I was getting boring.
Since she wanted attention I thought I could try to get some photos of her.
So I told her to sit..
..but what Heike heard was "lay down on your back with your tummy in the air and I will pet you!"
So the result was something other than I had in mind, but she still is a great dog!
"Hi, I'm the cutest thing you ever saw, right!?"
---
Stinker..
When I was in Amsterdam with my family two weeks ago we visited the floating flowermarket.
There I bought a corm that didn't have to be either planted or even watered to bloom!
For 3.5 euro is was mine, why not I thougt, could be fun.
What they didn't tell me was that it had a next to leathal smell!
This, my friends, is a
Sauromatum venosum
, a plant with flowers that smells like rottning flesh.
Why? To attract flies to kill them with it's lethal odour.. Ops, I mean to get pollinated by them.
Let's just say its no longer standing in my kitchenwindow..
Sauromatum venosum



Quite nice in all it's wickedness..


---
Purple it is!
My whole life I've lived with the conviction that
Verbascum
comes in two colors - white and yellow.
But THEN one day, there it is! A purple 30 cm high beauty, in PURPLE.
A lifechanging experience, I tell you!
Verbascum atroviolaceum


---
Summer is..
..a red poppy on a sunny saturday morning


---
What a weekend!
I've had a superfabulous weekend together with my family!
They left about nine this morning. It's always sad to say good bye, even more sad after havning such a good time together. But I know we'll soon meet agin. Because I know that they, just as I, think that this place is paradise. And who doesn't mind spendning a weekend in paradise every now and then..
Such a nice weekend leaves it trails in the house, so after spending two hours in my kitchengarden I'm gonna spend some time making the house habitable again.
Some photodocumentation of the weekends activities!
Me and grandma at the Nederlandse Openlucht museum
I'm wearing my Inspire me shawl



Floating plant- & buldmarket in Amsterdam



Måns and I at the flowermarket



Grandma and mum havning in Amsterdam



Dad and me in Amsterdam


Hope to have you back soon! <3
---
Waiting...
I really did my best to sleep in today. But when the clock stroke 8am I was wide awake.
I spend sometime in bed reading Anne Frank then I went up to start preparing for this evenings dinner!
I've baked two rubarbpies and some baguettes, peeled all potatoes and cleaned to house.
My parents are brining some things from Sweden, such as smoked salomon and homemade meatballs.
So tonight we are having a big dinner together with my parents, my younger brother, my grandmother, my co-worker Sabine, my boss and his family and his parents. All in all 13 people!

So now, I'm just waiting for their arrival. Feels almost like christmas eve!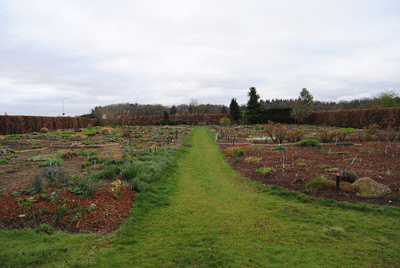 Check out how everything is growing at the biggest motherplant area!
The pictures are from march, april and may.


---
Allium
Sundaymorning the alarm was set on 8 am.
I woke up at 6 am with the morninglight shining through my celingwindow..
I went out and took some pictures of different
Alliums
covered in morningdew
Allium ursinum,
wild garlic
unknown..
unknown
Allium schoenoprasum



Allium schoenoprasum


---